DOWNLOAD: Snakes and Ladders (Snapshot 18w03b)
NOTE: This is a Test World download. The coordinates can be found on the downloaded file.
Here is a simulation of the popular board game "Snakes and Ladders" strung together with Item Frames on the ground, a new feature in 1.13!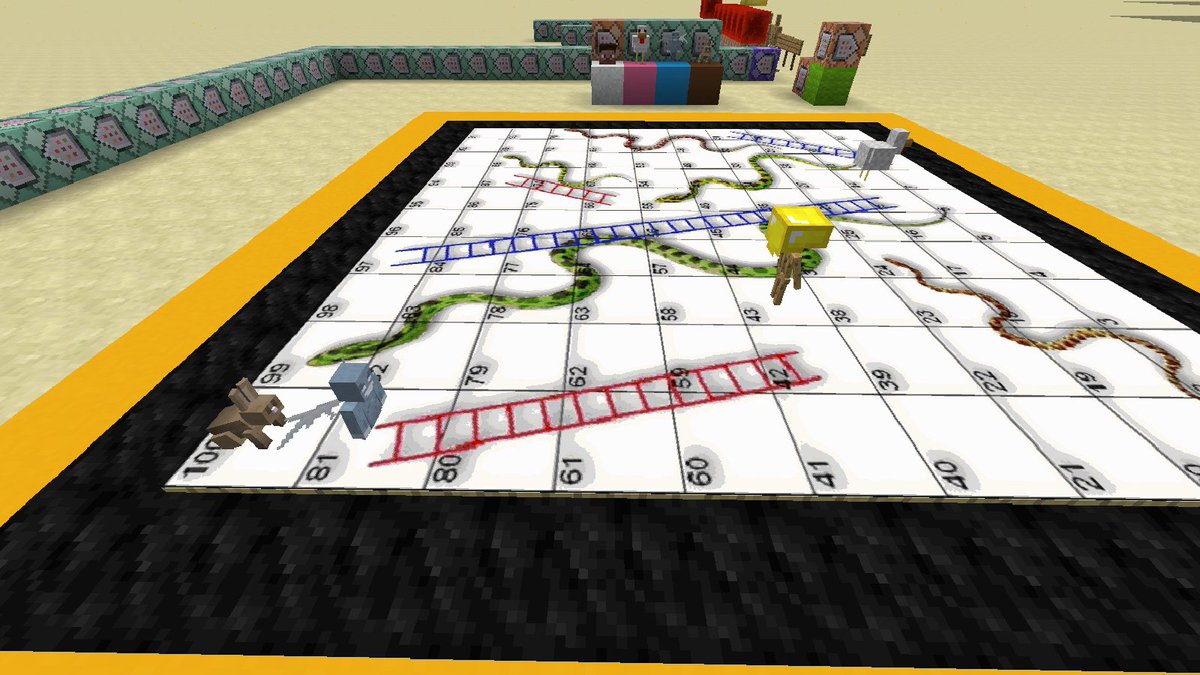 The board image: http://www.saving-ideas.com/2013/01/life-is-like-a-game-of-ladder-snake-isnt-it/snake-ladder-game/
This is not a multiplayer compatible map. This is a simulation run for a Minecraft 1.13 snapshot mostly for archival purposes.
Minecraft Version: 18w03b
Gamemode: Creative
Description: the board uses filled and mapped Item Frames courtesy of TexelElf's "MapIt!" MCEdit filter
Average gametime: several minutes